Venus Williams striking with powerful shots.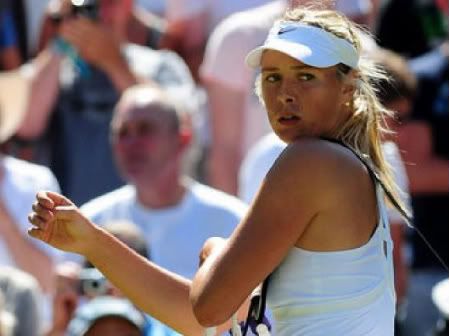 Maria Sharapova after the match. (AP)



Elena Dementieva after the match.

Venus Williams defeated Maria Sharapova 6-2, 6-2 at the Bank of the West Classic quarterfinals. Then after that at the semi-finals ranked third seed Williams met with fourth-seeded Russian Elena Dementieva and won 6-0, 6-1 to reach to the final. Maria Sharapova said that Venus's shots were fast and strong and she does not allow herself to make any errors. It was a game that she conceded to her.

Same for Elena Dementieva, she said that Venus played really well at the game. Now at the final, Venus Williams will meet Bartoli from France who won a roller-coaster match against Samantha Stosur 6-3, 1-6, 6-1. Samantha Stosur won Venus's sister, Wimbledon champion Serena Williams at the quarter finals.

Venus and Bartoli had actually met each other two years ago and she hammered Bartoli in straight sets when they played for the All England club. Two years have since passed, now let's see how they will fare again with each other at the final.