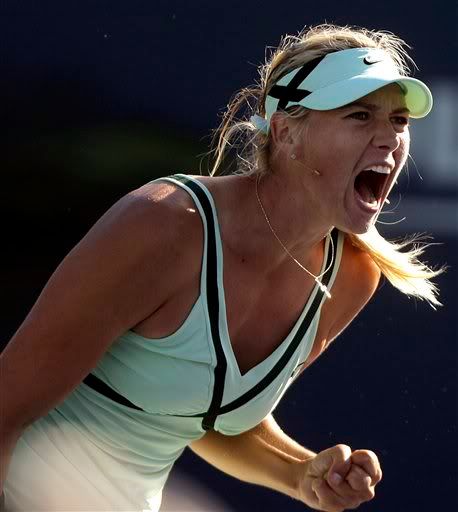 Maria Sharapova roars after winning the quarter finals. (AP)



Flavia Pennetta runner-up of the LA Open sense of satisfaction after winning at the semi-finals against Maria Sharapova. (Getty images)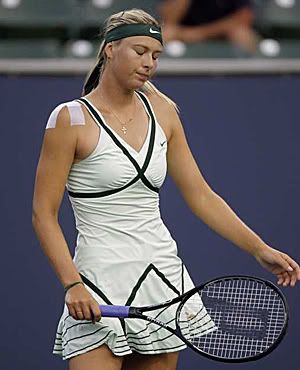 Maria Sharapova for the first time in the tournament with tapes on her shoulders after the semi-final match. (AP)

It was a tennis match between Maria Sharapova who aims to win a title after 10 months recuperating from shoulder injury and Flavia Pennetta at the semi-finals. Maria Sharapova managed to win the quarter-finals even after repeated faults as she scored back later on.

At the semi-finals, she won the first round but her serves that she could not controlled made her lost the game. She just could not get the ball to where she wants to and also this is the first time in this tournament where she had to put on her tapes.

Flavia Pennetta won the game and her next opponent will be Samantha Stosur at the final. For Maria, she still could not play consistently to her standard. Perhaps after injury, it will be uncomfortable for her to persist on like the past. Though she has not managed to a win a title yet. As long as she continues to train and take proper rest, she should be able to play to her standard again and many of her fans will be waiting and delighted for her to do so.